Let's talk money!… Tjongsfjord Lodge prices 2022 – 2023:
Tjongsfjord Lodge prices 2021 – 2022:
---
What is included…
Boat for 6 people (Aluminium motorboats with all the required equipment are available.)
Boat insurance for boat damages over 1500 Euros
Safety instruction and equipment
Linen package for 6 people (Our Linen Package includes bed covers and all sheets for our down pillows and duvets .The duvets are 210 by 135 cm and are comfortable through out the year. Our towels are made of cotton and there are two towels provided per week. If you need another towel just ask our host. The kitchen is also equipped with all necessary linen.)
Use of washer and dryer,
Freezers and all fish cleaning facilities. For the convenience of our guests, we have a fully equipped filleting house at the pier with running fresh and salt water. The filleting house is built on the basis of a houseboat and is located directly on the pier for more convenient fish processing. We provide our clients with free vacuuming equipment.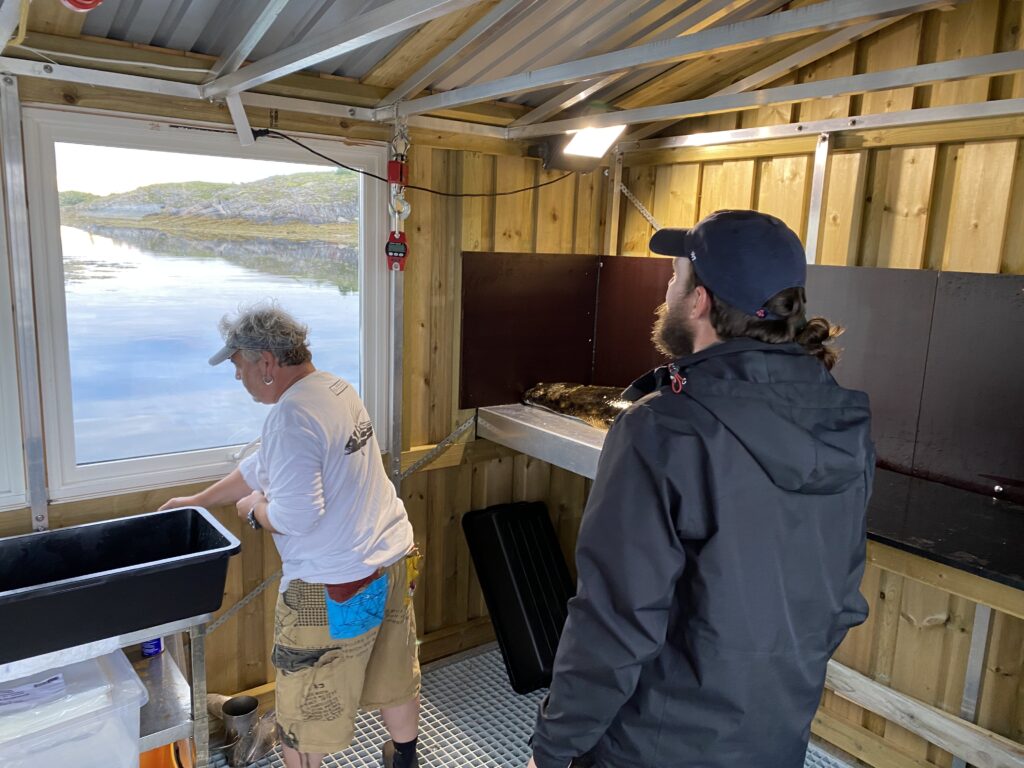 ---
what is not included in the price…
Airport Transfer 60,- € per Person per trip (minimum of 4 people) Please book together with house booking.
Cleaning fees 1500 NOK (approx. 150 €) payable to the service staff (cash/ paypal/ money transfer)
Boat cleaning 150,- € if boat is not left as found (cash/ paypal/ money transfer)
Fuel (All of our boats use gasoline. In order to provide you with reliable boats we ask you to please buy all fuel at the local harbour gas station. The fuel is of high quality and reasonably priced. Please always keep 50 % of your fuel capacity in your tank in addition to the 2x 20 l gas cans. The fuel consumption of the boat varies with wind and current directions. Running out of fuel can cause dangerous boating situations.)
Guiding 6-8 hours 200, € per day payable to the service staff (cash/ paypal/ money transfer). The time is calculated from the time the guide comes to the pier and till the time the guide leaves the pier.
Flotation suits and fishing equipment can be provided. We highly recommend that you bring your own reels and lines. We have a little basement shop with all necessary equipment and the local harbour hardware store has a tackle department.
Additional boat for the groups of more than 6 people: 700€ / week;
Accommodation for additional persons in groups of more than 6 people: 700€ per extra-person / week;
---
Tjongsfjord Lodge Availability calendar
*YOU HAVE TO CHOOSE THE OBJECT FROM THE LIST FIRST TO GET AN OVERVIEW
*PLEASE, NOTICE!!! THROUGH SENDING US A BOOKING REQUEST YOU ALLOW US TO PROCEED YOUR DATA FOR BOOKING PURPOSES AND FOR CONTACTING YOU BACK
---
We exclusively work with the booking agency "Andrees Angelreisen", where you can book the fishing trip to our Lodge including travel insurance and flights.
We also work with professional fishing guides, who provide full service packages for their clients. They come to our Lodge with their own groups. Their prices differ from ours as they provide fully guided trips, teaching you how and where to fish, about the best fishing lures and baits and the most successful fishing technics. Also, if you are looking to join a group, do not hesitate to contact one of the professional fishing guides, working with us. They are : Rainer Korn, Thomas Czapla, Robert Langford. They are the authors of many articles, books, and videos about fishing in Norway. Their bookings are included in our availability calendars, but we do not follow their availability. Please, contact them directly.
Your queries, suggestions, comments and feedback concerning our website and our service at Tjongsfjord Lodge are very welcome.