ENJOY NORTHERN NORWAY FISHING IN OUR FAVOURITE HOUSE
---
Table of Contents
---
DESCRIPTION:
THE WHITE HOUSE is a pearl of our fishing lodge. The "White House" has a spacious kitchen and dining area. The kitchen is fully equipped with high quality china (Villeroy & Boch) and modern kitchen appliances (induction stove, dishwasher, quality pans and pots, good knives, etc.). The massive dining table is suitable for 10 people. The adjoining living room has a 6-seat buffalo leather sofa and a modern 4K 55" TV with German/ International channels and Smart TV.
The 5 bedrooms upstairs have solid wooden beds, quality mattresses and real down comforters. Two of these bedrooms have queen beds, and one of the 5 bedrooms has an extra single bed. Upstairs there are 2 new bathrooms with showers. On the ground floor there is an additional toilet. 180 sq.m. living space 5 bedrooms (2x double bed, 2x 1 single bed, 1x 2 single beds) 2 bathrooms, 1 guest bathroom, Wi-Fi in all rooms.
Our house comes with all towels and bed sheets. The kitchen is equipped with a wide selection of herbs, quality olive oil, sugar and salt.
Tjongsfjord Lodge is located at the outer end of Tjongsfjorden in Northern Norway. The houses are situated on the 50 hectares estate and give all of our guests privacy and tranquility. The road ends at our fishing lodge. A supermarket and gas station are 1 Kilometer from Tjongsfjord Lodge and can easily be reached by boat or car.
The price for the house is based on accommodation of 6 people. The groups of more than 6 people have to pay additional fee for extra-person.
---
PICTURE GALLERY: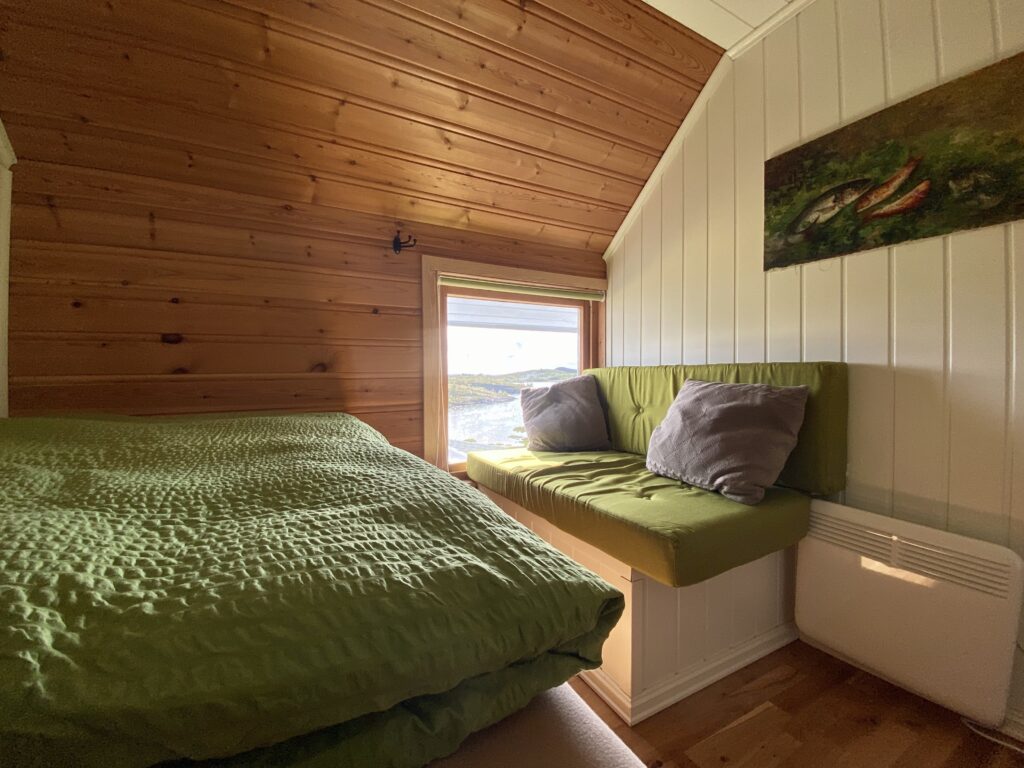 Tjongsfjord Lodge has made every effort to make the accommodation in The White House as comfortable as possible. Of course, the focus at TJONGSFJORD LODGE ® is primarily on fishing in the waters of Northern Norway, but for us, talking at the beautifully set table over a good bottle of wine at the end of a nice fishing day is also part of it.
---
ADDITIONAL IMPORTANT LINKS: